This charming Parisian cul-de-sac, in the heart of the Montparnasse district, pays tribute to Marie-Vassilieff, the Russian painter and sculptor who founded a painting academy and became the "cantinière des Montparnos" during the First World War.
Today, the Villa Marie-Vassilieff at 21, avenue du Maine, is a bucolic, artistic cul-de-sac reminiscent of London's famous and charming Mews.
History of Villa Marie-Vassilieff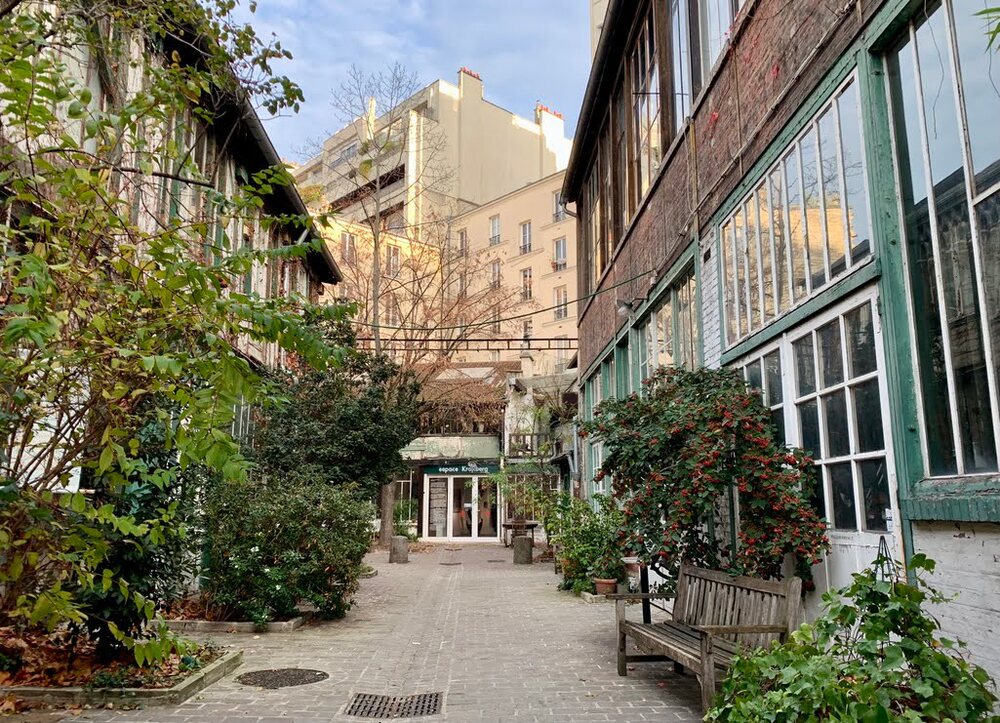 From 1840 to 1877, this cul-de-sac on Avenue du Maine was a coaching inn, which gradually lost its usefulness with the development of Gare Montparnasse, just a few hundred meters away. The premises were then abandoned and razed to the ground, to make way for a real estate project led in 1901 by the lawyer and heir to the chaussée du Maine, Joseph Roux. He had some thirty artists' studios built in this cul-de-sac, using materials salvaged from the 1900 Universal Exhibition.
In the early 20th century, Marie Vassilieff, a painter-sculptor and former pupil of Matisse, set up her studio in this cul-de-sac, where she produced Cubist-inspired canvases and Surrealist "dolls". During the First World War, Marie Vassilieff opened her famous Cantine des Artistes, where she provided meals for foreign artists who no longer received pensions from their home countries. This HQ of the artistic avant-garde was frequented by such greats as Pablo Picasso, Georges Braque, Amedeo Modigliani, Fernand Léger, Max Jacob, Jean Cocteau, Fernand Léger, Henri Matisse…
Over time, the impasse gradually lost its splendor and fell into oblivion. In the 1990s, the site was threatened with destruction in favor of a housing project, but was fortunately bought back by the Paris City Council after a lightning campaign led by actress Juliette Binoche and photographer Robert Doisneau.
Until 2013, the impasse housed the Musée du Montparnasse, where exhibitions were held, but due to lack of funds and low attendance, the museum closed its doors.
In 2021, the City of Paris granted a five-year lease to the Aware association (Archives des Artistes Femmes, Recherches et Expositions) to perpetuate Marie Vassilieff's legacy. The impasse also houses Yves Klein's archives and the foundation of Brazilian sculptor Frans Krajcberg.
A cul-de-sac with English charm
In the heart of the Montparnasse district, this leafy cobblestone cul-de-sac is a charming Parisian secret. This haven of pay, lined on both sides with workshops and a gentle, old-fashioned way of life, is reminiscent of London's famous mews.
Mews take their name from the Royal Mews, originally built at Charing Cross by King Henry VIII to house his hunting falcons during the moult. Later, the term was used to designate all the buildings and alleyways used to house aristocrats' horses. Today, these former stables and apartments allocated to the aristocrats' staff have been converted into luxuriously renovated and enlarged dwellings.
The most charming and picturesque areas in London are South Kensington, Chelsea and Notting Hill, which have become little urban paradises.
Like the Parc de Bagatelle, the Villa Marie-Vassilieff also features wooden benches reminiscent of London parks such as Hyde Park and Regent's Park. To my great delight, Paris has an air of so-British countryside, bucolic places where it's good to stroll.
So with its leafy cobbled street, artists' studios and picturesque benches, the Villa Marie-Vassilieff was the perfect place to invite Lena, Guilhem and Maxime to a photo shoot. These first-time London Lovers posed alongside me to present the brand's sweatshirts and accessories in a friendly atmosphere.
All London Lover brand clothing and accessories are made from GOTS-certified organic cotton. Trendy and sporty chic, the sweatshirts are fleece-lined for softness and warmth for the whole family.
Where is the Villa Marie-Vassilieff?
Address: 21, avenue du Maine, 75015 Paris
Metro: Montparnasse-Bienvenüe
Website: www.villavassilieff.net
About Eric Pothier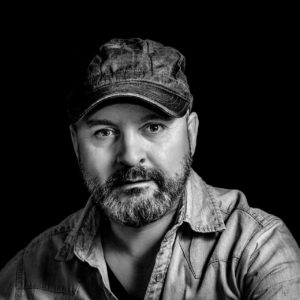 Eric Pothier is a professional photographer in Suresnes and expresses his art as well within the framework of weddings, family photos, portraits, as in the corporate world for the development of a trade.
If you have a personal or professional project, contact Eric who will be happy to advise you.
Visit his website to discover his photos and to tell him about your projects: https: //321photo.fr
Share This Story, Choose Your Platform!